Yesterday I joined the thousands dotted along the route of the London Marathon to cheer on a couple of friends as they participated in the 26.2 mile race (congratulations Chris and Shareef). On my way home I spotted a neat little bit of guerrilla advertising at Waterloo Station.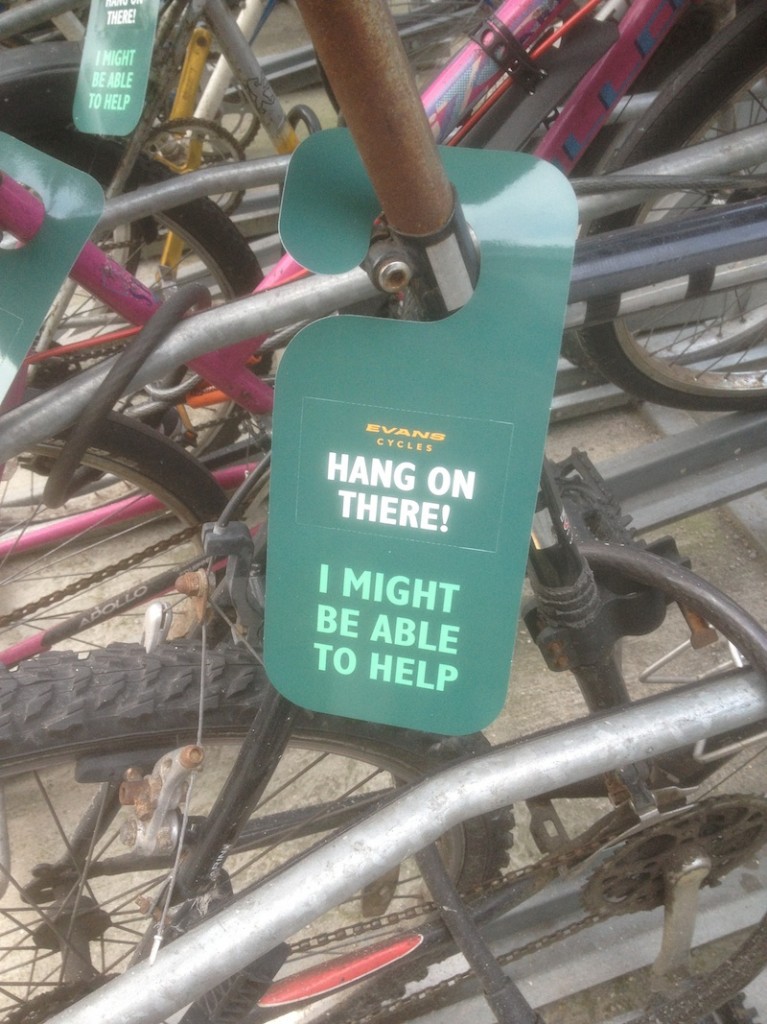 Evans Cycles, a well-known chain of bicycle shops here in London, had hooked flyers promoting a 10% discount around the handlebars of the many bikes secured to the racks outside the station. Not an original idea, I'm sure, and in these digital times, would probably be considered by some to be a bit too lo-fi, but I imagine it wasn't particularly costly, and I'm sure resulted in sales that far outweighed the cost of printing the flyers and getting them hung on the bikes of London.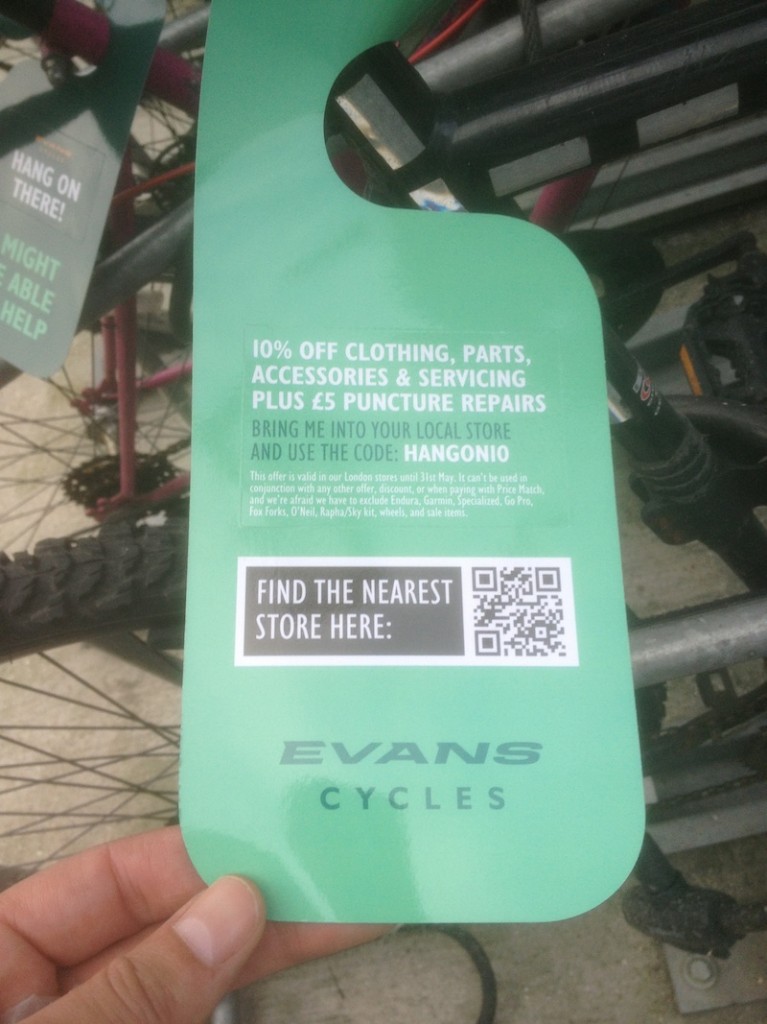 After a very long and unpleasant Winter, Spring appears to have finally arrived at these shores. The warmer weather will no doubt encourage a few to dust down their two-wheeled steeds, so running a promotion that encourages cyclists to purchase some reduced price gear and equipment is a smart move. Putting the marketing for that promotion right in front of the eyes of your target market, even smarter. A great example of the principle "talk to your customers where they live".