What can a novelist with a still relatively small, but enthusiastic and rapidly growing fan-base, and a comedian with a non-mainstream but passionate audience teach us about content ownership and digital marketing?
Control the medium, control the message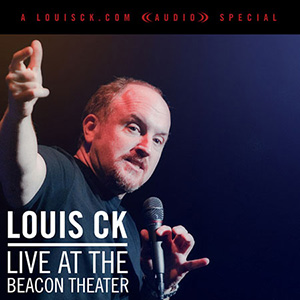 Louis C.K. is not a particularly well known performer here in the UK, but in the United States he is rapidly becoming a household name. He first gained prominence as a stand-up comic and writer (he was Chris Rock's regular writing partner), before becoming a TV star in his own right through his own shows on HBO and now FX. His FX show, Louis, has strong viewing numbers, and he makes regularly appearances on chat shows like the Tonight Show with Jay Leno. What makes Louis C.K. different from other stand-up comics turned TV performers is the manner in which he has remained in control of his content, and therefore the message he wishes to communicate.
In TV circles the deal he struck for the production of his FX show (known in the business as the "Louis C.K. deal") was previously unheard of. Essentially, C.K. was told that if he was able to make his shows below $300,000 an episode (a low budget by US TV standards), the network would leave him to get on with it without any interference from executives in storylines, cast, production or editing. C.K. stars in, writes, directs and edits every episode and then simply sends it to the network who usually air it "as is". There is no other writer-performer working in American television today that has that degree of autonomy and artistic freedom.
But from a web perspective, that is not the most interesting part of CK's story. Last year he was the talk of the Internet for the manner in which he released the DVD of his special live show at the Beacon Theater. He eschewed the traditional model of major label distribution, and instead released his self-produced DVD through his own website at the princely sum of $5. In a little under two weeks the release had netted him $1million. Following the success of the DVD he recently announced that tickets for his US national tour, due to take place this Autumn, will also be sold through his website in an effort to make tickets more affordable for fans by removing the high commission charges and fees usually imposed by ticket resellers.
C.K. has a loyal and enthusiastic fan-base, but it was his embrace of social media that activated those fans and drove people to his site in large numbers. He is active on Twitter and uses the platform to engage directly with his audience. He participated in direct exchanges with fans on the social network Reddit, and also blogged about his experiment on his website.
Turning Amazon reviews into book sales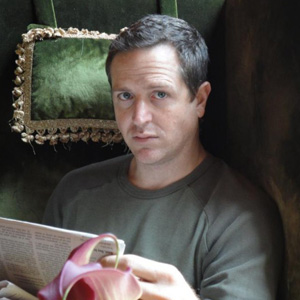 The author Hugh Howey may be a name that is unfamiliar to the majority of Britons, but it is quite possible that he will be as well-known as Stephanie Meyer (The Twilight Saga) or Suzanne Collins (The Hunger Games) a couple of years from now. 20th Century Fox and Ridley Scott's Scott Free company have recently acquired Howey's series of Wool novels with the intention of adapting them for the screen, and the series is soon to be published in hardcover in the UK by Random House. Although his books are now on the imprint of a major publishing house in the UK, Howey didn't follow the traditional path to publication — he is one of the growing numbers of authors who have used digital media to reach an audience.
Until Random House acquired the UK rights to Wool, the former yacht captain self-published all his titles, starting with the Molly Fyde saga, then Wool. He uses the Amazon Kindle platform to publish his books electronically and also produces printed copies which he sells directly through his own website. The popularity of his books (his sales are in the hundreds of thousands and he is regularly at the top of Kindle bestseller lists) have led to traditional publishers knocking at his door, but (in the US at least) he chooses to remain self-published because it allows him to keep control of his material.
A key element in his success has been his use of "new media" — not just in the manner in which his books are published, but because he has used the web to promote his work and engage with his readers. He was quick to realise the power of Amazon reviews (at the time of writing the Wool Omnibus has 1,315 reviews on Amazon.com, 1,168 of them being five stars) and encourages fans to offer their opinions. On his website he blogs prolifically, writing about his life and work, posting photos and video, and occasionally running competitions, and he also recently introduced a forum so his readers could discuss his work with both him and other enthusiasts. He is very active on Twitter, and happy to engage in dialogue with followers. He has even used artwork created by fans for the covers of his novels, and paid them for their trouble (unlike Penguin books).
What these creative artists demonstrate is the importance of both controlling the product of your labours, and the means by which you talk about that product with clients and consumers. Their willingness to engage directly with their audience has endeared them to thousands of fans, and those fans in turn have become their champions.
Connectors and conversations
In his book The Tipping Point, Malcolm Gladwell uses the term Connectors to describe those in a community who have a large social circle and are in the habit of making introductions. Social networks such as Twitter or Facebook serve to amplify the activities of people with a tendency to tell all their friends about the things they like — this is, of course, why so many companies invest resources in developing a social media presence. But consumers can be a sophisticated bunch, and are quick to tell when they are being "sold" something. For social media to work for an organisation or brand the message has to be authentic, offer something of genuine interest, and be part of "the conversation".
David Meerman Scott (in his book The New Rules of Marketing and PR) illustrates how the old model of broadcast media, in which marketers use interruptive advertising to grab attention and push a message to consumers, is failing and being superseded by one of discourse with consumers who want to engage directly with those producing products or delivering services. Communication can no longer be one-way, there has to be dialogue, and when companies see services like Twitter or Facebook in the same way they see television or print — simply as another advertising channel for the broadcast of sales messages — their social media efforts frequently fail.
The activites of Louis C.K. and Hugh Howey effectively demonstrate how social web marketing should work. They both have great "products" (for want of a better term), they are willing to participate in direct two-way conversations with their audiences, and they remain authentic. The result? Thousands of fans that are eager to spread the gospel and introduce others to their work.